Location of the "Discovery of Hidden Christians": The first meeting between a priest and believers in 250 years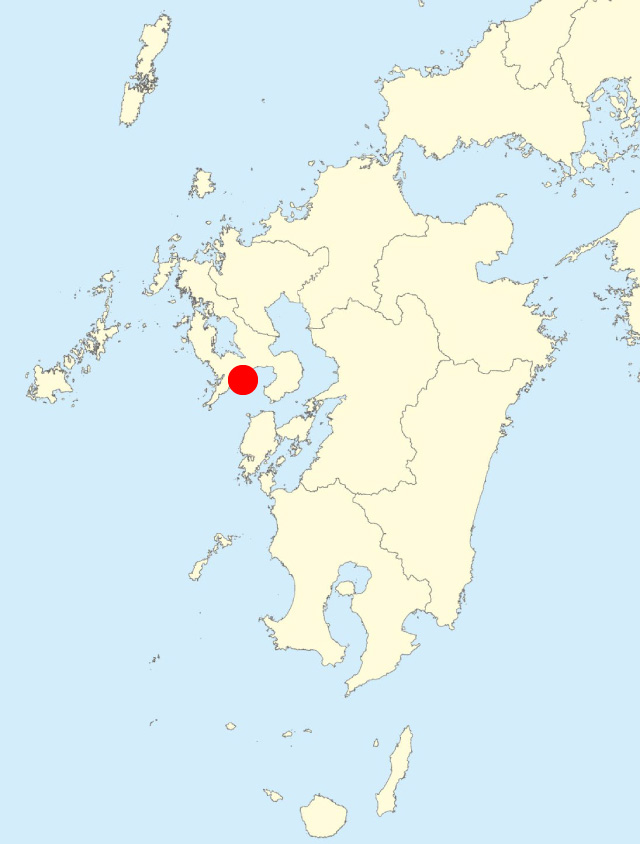 Oura Church is Japan's oldest Christian church. It was built in 1864 and still exists. It was registered as a part of the UNESCO World Heritage under the name "Hidden Christian Sites in the Nagasaki Region" in 2018.
After the Edo Shogunate prohibited the Christian faith, Christians suffered severe persecution and went into hiding for more than two centuries. It was at this church that Christians who had been secretly continuing their practice re-emerged and declared their faith to priest Bernard Petitjean in what is known as "the Discovery of Christians."
Petitjean reported news of the discovery to Rome, where the surprising development was named "the miracle of the Orient." The news then traveled throughout Europe.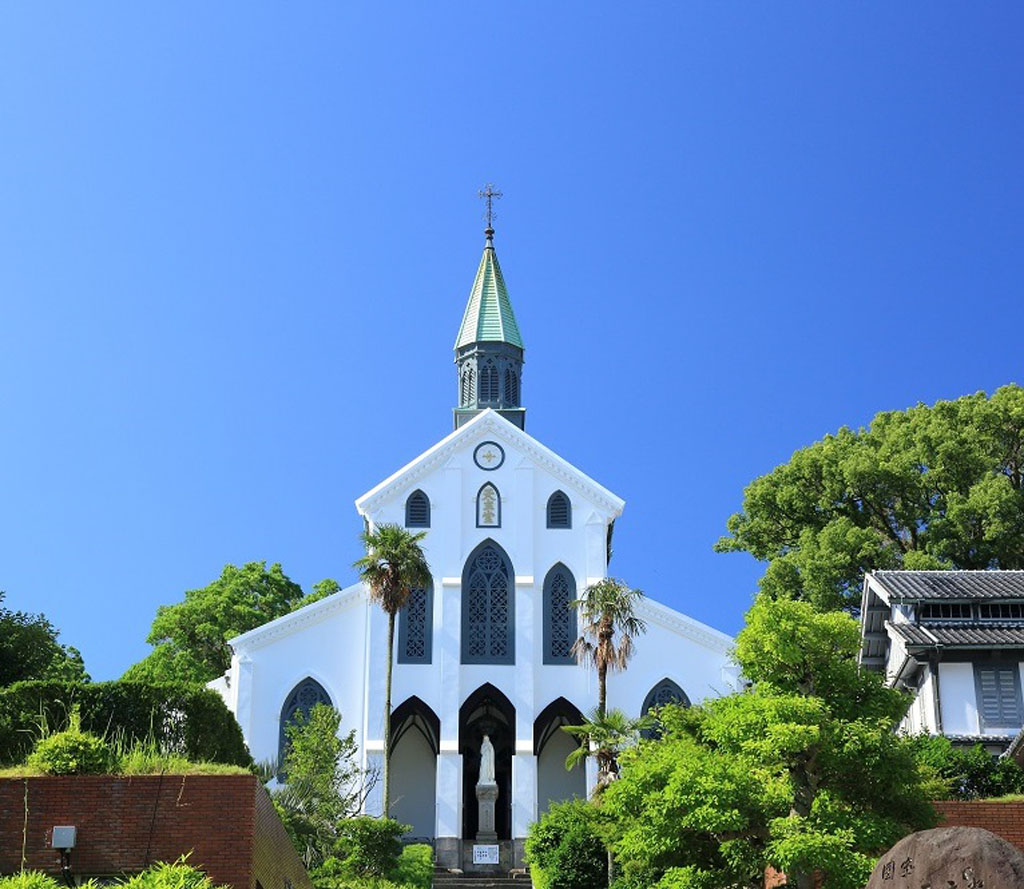 Related Spots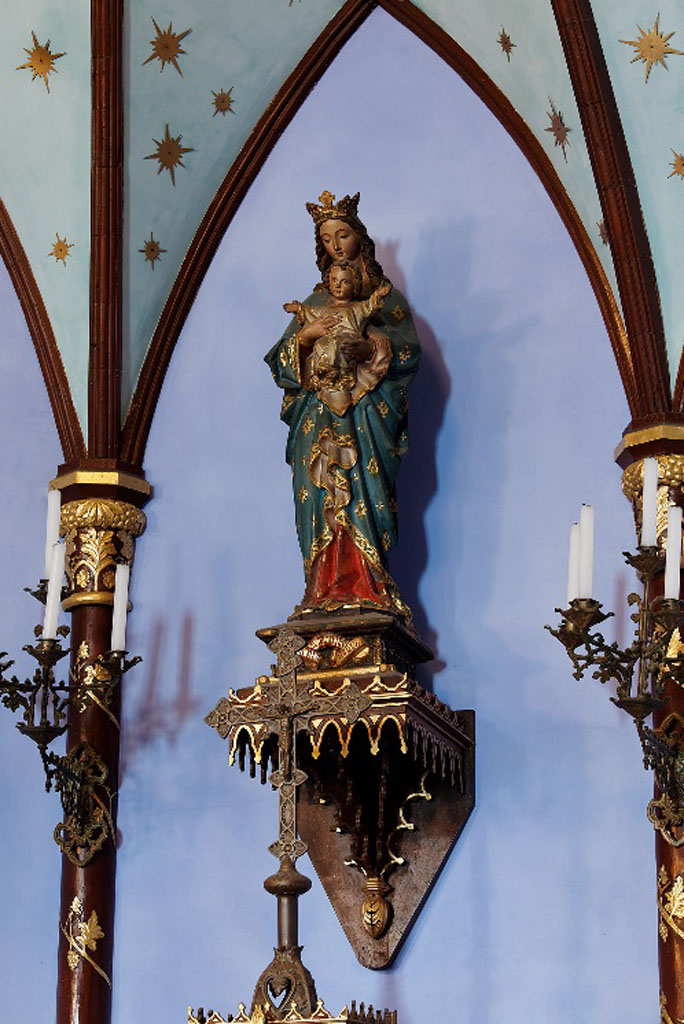 Statue of the Virgin Mary of the discovery of hidden Christians (inside Oura Church)
Inside Oura Church there is a statue of Mary. It's the one Father Bernard Petitjean led believers to when they declared their Christian faith after 250 years of secrecy and asked him "Where is the statue of the Virgin Mary?"
Location: 5-3 Minamiyamatemachi, Nagasaki-shi, Nagasaki
PH: 095-823-2628 (Oura Church)
Website: A National Treasure Oura Church (Japanese only)
https://nagasaki-oura-church.jp/guide
Admission: 1,000 yen (adults), 400 yen (junior high/high school), 300 yen (elementary) * includes admission for museum
Transportation: 5 min walk from "Oura Church" tram stop, or 5 min walk from "Oura Church Shita" bus stop
35 min walk from JR Nagasaki Station
Approx. 10 min from Kyushu Odan Expressway Nagasaki-Oita Line Nagasaki Interchange
Parking: Unavailable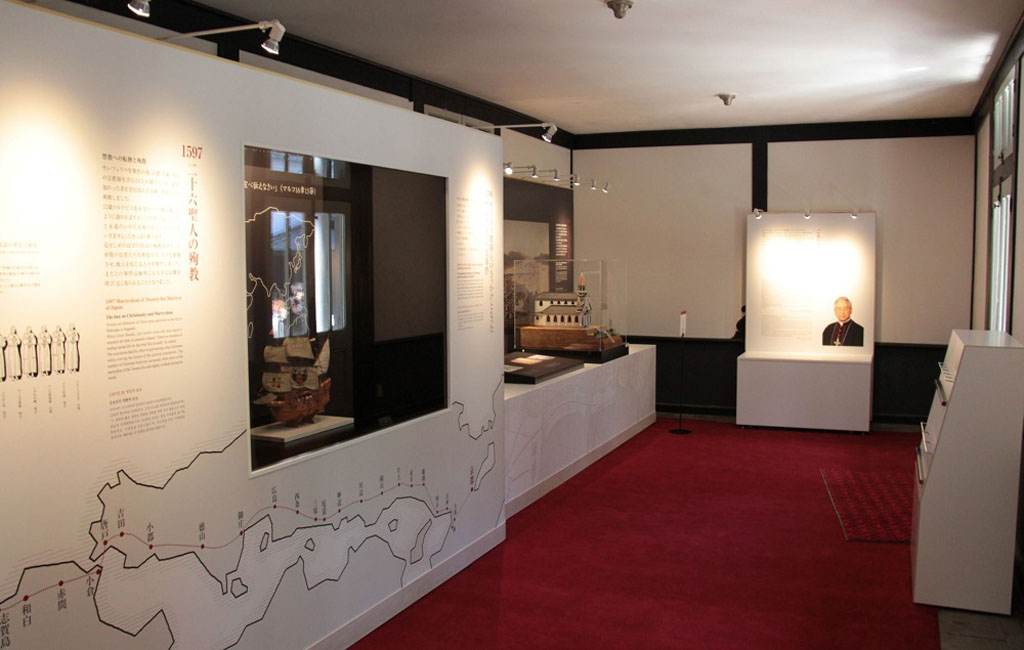 Nagasaki Oura Church-Christian Museum
This is a museum created inside the Former Latin Seminario (Nationally Designated Important Cultural Property) and the Former Archbishop's Building (Prefecturally Designated Tangible Cultural Property), next to Oura Church. It displays about 130 precious items related to the history of the introduction of Christianity into Japan, its prohibition and its revival.
Location: 5-3 Minamiyamatemachi, Nagasaki-shi, Nagasaki
PH: 095-823-2628 (Oura Church)
Website: A National Treasure Oura Church (Japanese only)
https://nagasaki-oura-church.jp/guide
Admission: 1,000 yen (adults), 400 yen (junior high/high school), 300 yen (elementary) * includes admission for museum
Transportation: 5 min walk from "Oura Cathedral" tram stop, or 5 min walk from "Oura Church Shita" bus stop
35 min walk from JR Nagasaki Station
Parking: Unavailable